A Toy Marketplace that helps you sell more
Sell your used or new toys in the United States - or Go Global
At FiddlePiddle we help people to be more successful. We improve their sales, and generate extra exposure. Above all, we work together to turn interactions into success with lasting relationships.
Start selling in a few EASY steps
Add your products & shipping fees
Customer buys your product
You get paid & ship to the customer directly
Sell Online with FiddlePiddle
It's free to join. No Listing or Monthly Fees!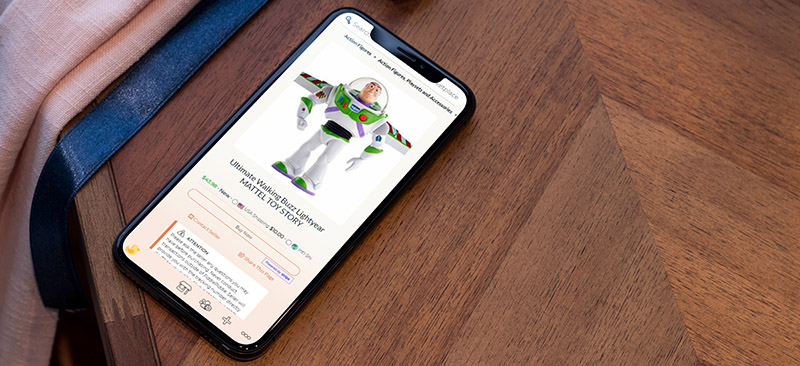 More Info
Create Your Seller's Account
Just click on the '' button on the bottom menu bar - then register your email address.
Setup your payout option - so you can get paid instantly!
Click on the '' button on the bottom menu bar - If it's your first time logging in, then you will have to set up your payout details (powered by Stripe). Once complete you are now able to start listing your toys.
Add Products & Details
After you have setup your payout details - you can click on the '' button again, and this time you will be able to add your products (picture and extra details, such as sales price, shipping and quantities available). Contact us for bulk uploads.
Sales & Shipping
Both you and the buyer will receive an email upon sale of item. You can click on the '' button on the bottom menu bar to get the shipping info and the buyer's email address for direct communication. Please ship within 24-72 hours (or let the buyer know if it will be longer). Once shipped you can provide the buyer with the tracking number via updating the sale on the account page.
Get Paid
Your payment will be directly deposited to your bank account via Stripe(Learn more about Stripe's fees). Payouts are typically made every 2 days. This means that the funds from your sales will be disbursed to your bank account every 2 days. However, the first payout is usually held for a longer period, which could be around 14 days or longer from the time of your first sale. After that, subsequent payouts will follow the 2-day cycle. We take $2.19 as a service fee from each sale(no matter how much your item sells for!). You will have the customer's shipping information in your account dashboard. Make sure to add the tracking number from your account page.
Seller Protection
Shipping Guarantee: The tracking number will need to show that the order was shipped (i.e. scanned by the post office) and that it was not delivered to its destination. If the tracking shows the item arrived at its destination, then the buyer is responsible. The seller will be responsible for contacting USPS (or other carrier they have used) in order to receive a refund.
Dispute Mediation: FiddlePiddle mediates disputes if the buyer feels that the items are not as described and the buyer and seller are not able to agree upon a solution.
Fraud Protection: FiddlePiddle closely tracks buyers who file multiple disputes in order to protect sellers from buyers who may attempt to file false claims in order to receive refunds.
Most Frequently Asked Questions
Can we list our products on FiddlePiddle as well as on other marketplaces? Yes, this is a non-exclusive agreement
Is listing free on FiddlePiddle? Yes, you won't pay anything until your item sells
What sales price should I enter for each item? Whatever you like
I have a large catalog of toys, can I upload all at once? Heck ya you can! Contact us for bulk uploading.
Cannot find what you are looking for on this page, email us here:

[email protected]