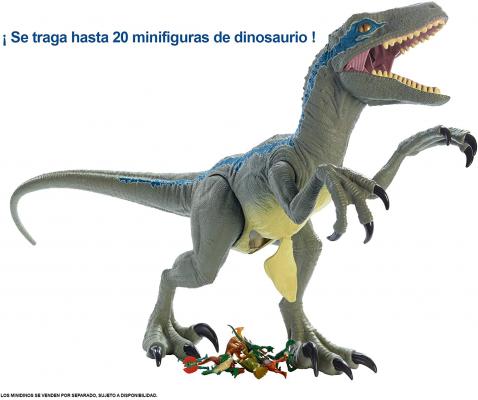 Jurassic World Super Colossal Velociraptor Blue
Based on the Jurassic World fan favorite character, Super Colossal Velociraptor Blue is approximately 18-inches high and over 3 ½ feet long. Features realistic movie details like skin texture, color and Blue's signature blue stripe.

ATTENTION
Please ask the seller any questions you may have before purchasing. Never conduct transactions outside of FiddlePiddle. Seller will provide you with the tracking number directly (24-72 hours usually). Always check your spam folder.