Over the last several months, my parents were cleaning up their house and a lot of my childhood stuff was resurfacing back and to my surprise, I was blown away about how many of these toys were actually not junk. I thought a bunch of these toys would be complete garbage because they were heavily played with or used but when I started looking them up I found out that a lot of these toys were worth $20, $30, $50, and even over a $100.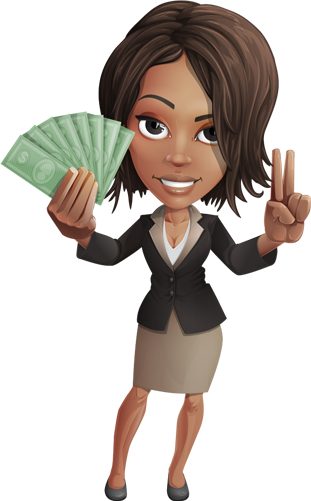 Maybe you yourself will want to go find some of your old toys to revisit, maybe check out that nostalgia back again, display it on your shelf or even cash it in. And if you're a parent, maybe you want to consider not donating your children's toys or throwing them out. If you're a reseller, maybe you can pick out some of these items if you're going to a thrift store or a garage sale and you can kind of get a better idea of what actually is out there that's worth something.
When it comes to toys, most of the really big money that you could make from it is if you kept them brand new and sealed in the box. However, this may not be the majority of the case for people, there are tons of exceptions out there.
Tamagotchis
This Tamagotchi Digivice were really popular back in the 2000s. You essentially had a virtual pet and you would take care of it. Over the years, the batteries corroded and stopped working so if you still have these around in working condition, they go for a lot of money. This is now currently worth about $200. I've also had two of the older generations. One was actually corroded and it didn't come with the accessory card that you're supposed to get it with. Even in this condition I still was able to put in batteries, tested it out to make sure it was working perfectly and it did have a little bit of wear on the outside but it sold for $120.
Now, the other one that I had, it came with the card and I mean it was a little more worn on the exterior but it was working perfectly fine. There was no corrosion to it and that one ended up selling for $140.
These are just 3 examples of what some of your toys might be worth. If you've got some of these lying around and in really good shape, I mean really good shape in terms of if it's still working the way it was intended to then you can make some serious dough!
Biker Mice from Mars
I ended up having these and I sold it to some guy in my neighborhood for really cheap. This was back when I first started and I didn't have the knowledge to work with but at the time they were worth about $20 to $30 each in good condition. I probably could have gotten way more for it. I thought those toys were probably worth, for all three of them, $10 and I believe I sold them for $30 so $10 each which is fine with me. It was a learning experience but I severely underestimated these and the same thing goes for Street Sharks.
Street Sharks
A lot of the characters are actually selling for quite a bit of money. I would say from what I've seen on eBay, they roughly go for about $30 a piece in used condition. I sold it to the same guy for $30 just because he seemed like a really cool guy. I was starting out so I definitely undersold by a lot and I mean if you ever find Street Sharks even in really heavy play conditions, sometimes even broken, they might actually sell.
Polly Pocket
What blows my mind is that a lot of even girl toys actually hold a lot of value and this right here used to belong to my sister and this is a great example – This is a Polly Pocket case.
I believe its called the puppy paradise. The case alone on the internet, it can go up to $18 to $20 and maybe as low as $14, so even just parts that are missing can actually have some value tied to them. If you had the two puppies and I think there's like a cake as well as the Polly Pocket minifigure, it can get you as much as $62!
Just be aware that even if you think your old toys might just be a couple of spare parts or it's missing half of it, you might be surprised of how much you can actually get because there are people out there who collect these things and maybe they themselves are missing the other half and they're looking to get a cheaper alternative.
Barbie Dolls & Accessories
Now, this also applies to a lot of Barbie toys. For instance, accessories and probably maybe vehicles too, but I know for sure that a lot of the clothing can be sold separately, maybe in lots. A lot of 80s and 90s Barbie clothing in lots of 30 or 40 articles of Barbie clothing have sold for $50. That just goes to show that even though you may think your Barbie who's only missing it shoes or it's purse or just has a dress on, might actually be worth something. So keep that in mind before you trash it because if you have enough, you can probably net some good money.
In Conclusion
There are other franchises that actually have a really good potential for being worth a lot of money. You got Beyblades, Pokémon, Sailor Moon, Teenage Mutant Ninja Turtles, Power Rangers, Small Soldiers, Mummies Alive, Metabots, and Star Wars.
The next time you're thinking about maybe throwing out some of your old toys or giving them away, you may want to reconsider if they're actually worth any money because we could all use some extra cash during these really hard times.
---
If you've been thinking of selling your old toys, consider selling them on FiddlePiddle.com - a toy marketplace which doesn't charge any fees to list or join. Its absolutely free! It's really easy to join (all you need is an email and password) and you get paid instantly! We developed this platform because of the frustrations many people have when trying to list their toys on Amazon or eBay. Go on and give it a try - it's really easy!