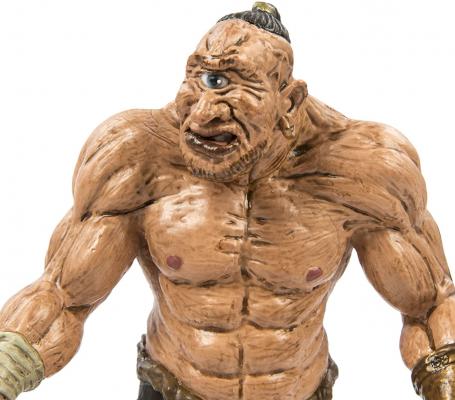 Safari Ltd Mythical Realms - Cyclops - Realistic Hand Painted Toy Figurine Model 
Measures 2.2" L x 3.2" W x 4.5". Made famous in Homer's "The Odyssey," this mythical one-eyed giant feature leather-like sandals and a detailed blacksmith's hammer that was said to be used to forge the lightning bolts wielded by Zeus.

ATTENTION
Please ask the seller any questions you may have before purchasing. Never conduct transactions outside of FiddlePiddle. Seller will provide you with the tracking number directly (24-72 hours usually). Always check your spam folder.