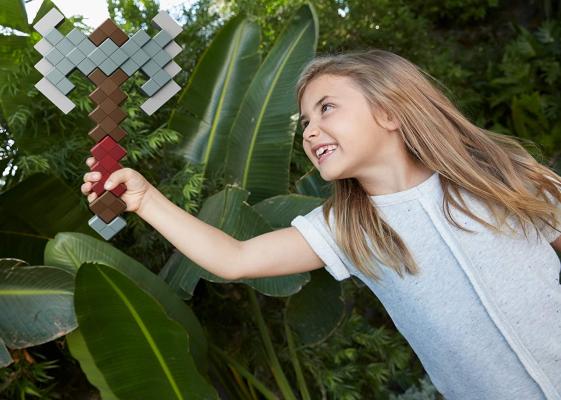 Minecraft Dungeons Deluxe Foam Roleplay Double Axe
Battle in the real world with life-sized Minecraft Dungeons Deluxe Foam Double-Sided Axe! "Clank!" and "Swoosh!" sound effects, plus authentic, in-game audio for realistic battle play! Foam blades offer safe battling fun.

ATTENTION
Please ask the seller any questions you may have before purchasing. Never conduct transactions outside of FiddlePiddle. Seller will provide you with the tracking number directly (24-72 hours usually). Always check your spam folder.