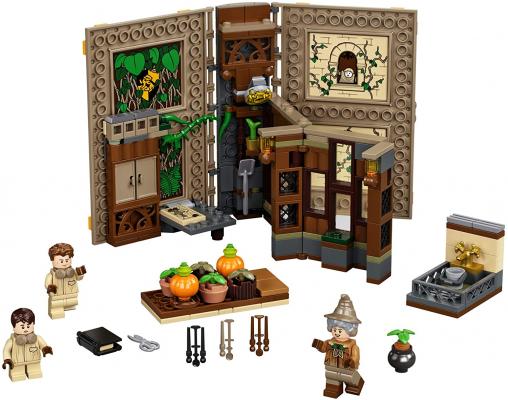 LEGO Harry Potter Hogwarts Moment: Herbology Class
Includes Cedric Diggory, Neville Longbottom and Professor Sprout minifigures, a spell book, pumpkin patch, watering station with bucket and golden faucet, and a greenhouse backdrop. This magical Hogwarts Moment set measures over 5 in. (12 cm) high, 3 in. (8 cm) wide and 1.5 in. (4 cm) deep.

ATTENTION
Please ask the seller any questions you may have before purchasing. Never conduct transactions outside of FiddlePiddle. Seller will provide you with the tracking number directly (24-72 hours usually). Always check your spam folder.