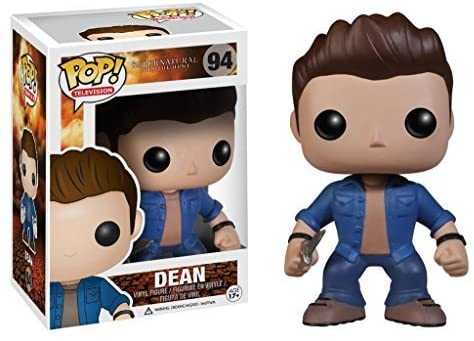 Funko POP Television: Supernatural Dean Action Figure , Blue
Product Type:Toy Figure. Item Package Weight:0.181 Kilograms. Item Package Dimension:11.607 cm L X13.995 cm W X18.592 cm H. Country of Origin: China.

ATTENTION
Please ask the seller any questions you may have before purchasing. Never conduct transactions outside of FiddlePiddle. Seller will provide you with the tracking number directly (24-72 hours usually). Always check your spam folder.