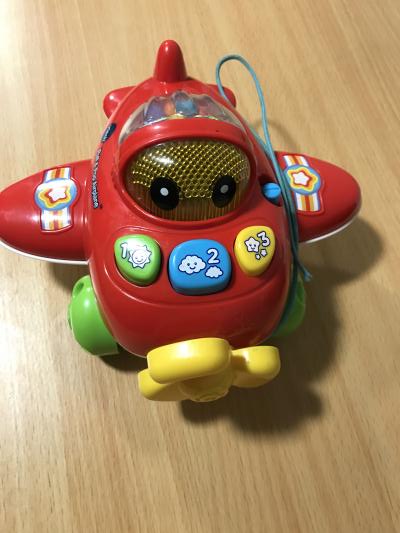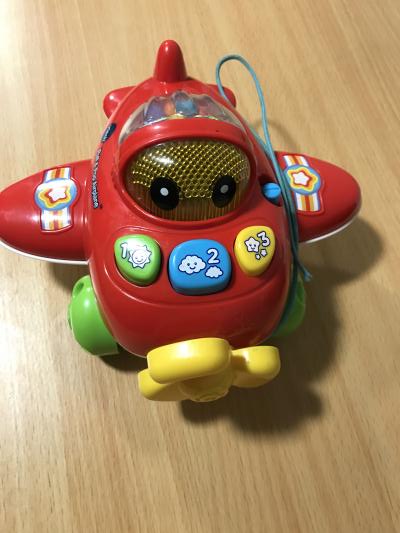 V-Tech Pull and Pop Airplane
Toy plane that lights up, sing songs and counts. It is battery operated and has three settings.

ATTENTION
Please ask the seller any questions you may have before purchasing. Never conduct transactions outside of FiddlePiddle. Seller will provide you with the tracking number directly (24-72 hours usually). Always check your spam folder.