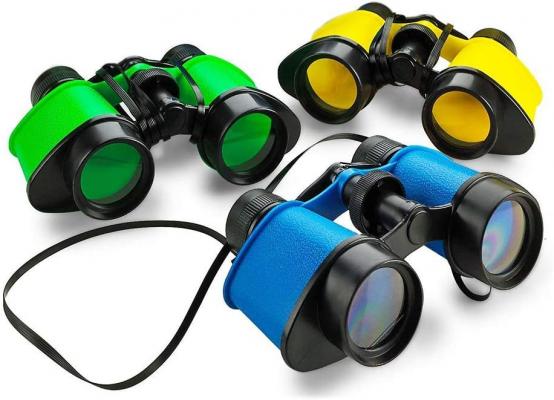 Kicko 12 Toy Binoculars with Neck String 3.5 x 5 Inches
12 sets of Toy Binoculars that are 3.5" x 5" and come with a neck string. Features a variety of vivid colors. Assortment may vary. Each piece is packed in polybag with printed header. You can choose whichever color you want to fit your style. Red, Yellow, Blue, and Green: pick one and enjoy!

ATTENTION
Please ask the seller any questions you may have before purchasing. Never conduct transactions outside of FiddlePiddle. Seller will provide you with the tracking number directly (24-72 hours usually). Always check your spam folder.