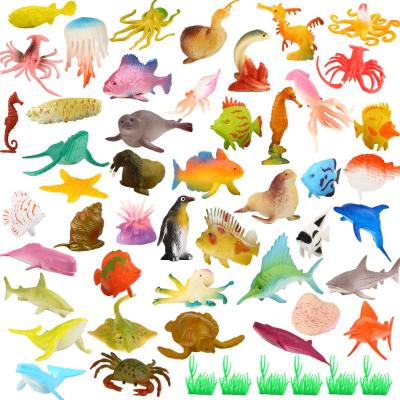 Ocean Sea Animal, 52 Pack Assorted Mini Vinyl Plastic Animal Toy Set
Ocean animal toy, 46 pack sea animal+ 6 grass, beautifully detailed and made of 100% safety highest quality plastic material! Sea animal toy, approximately 2 inch, creature including Octopus, hippocampus, seahorse, jellyfish, turtle, clown fish, crab, shark otter and etc.

ATTENTION
Please ask the seller any questions you may have before purchasing. Never conduct transactions outside of FiddlePiddle. Seller will provide you with the tracking number directly (24-72 hours usually). Always check your spam folder.