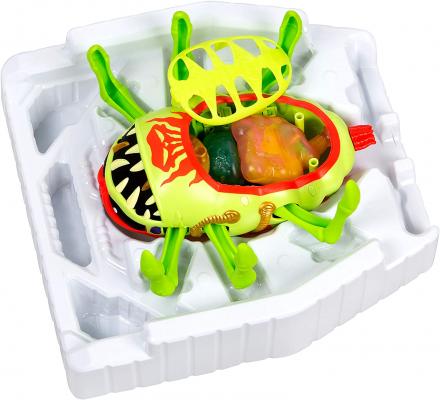 Treasure X Aliens Ultimate Dissection Kit
With 26 different levels and everything included to find a real gem in your Alien, this is the perfect dissection kit for all treasure hunters. Use your included tools to operate on your Alien and save the Alien Hunter. Dissect your Alien's brain and find Real Gem Treasure; Known as Peridot, your Gem could actually be from Outer Space. Put your weapons and parts together to convert your Alien into the Hunter's vehicle. Comes with its own dissection tray to keep the oozy mess all together. Includes 1 Alien Creature, 1 Brain, 1 Gut Sack, 1 Intestine, 1 Ooze, 1 Character, 1 Weapon, 1 Treasure, 3 Critters, 2 Vehicle Accessories, 1 Tool. Kit is 9.25 x 8.15 x 4.61 inches.

ATTENTION
Please ask the seller any questions you may have before purchasing. Never conduct transactions outside of FiddlePiddle. Seller will provide you with the tracking number directly (24-72 hours usually). Always check your spam folder.