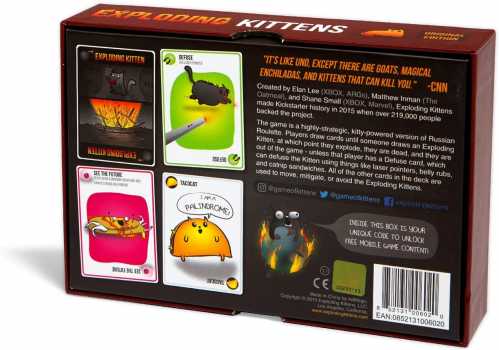 Exploding Kittens Card Game - Family-Friendly Party Games
This gift favorite takes 5 minutes to learn, 15 minutes to play, is for 2-5 players (ages 7+) and includes 56 cards, Box and instructions.

ATTENTION
Please ask the seller any questions you may have before purchasing. Never conduct transactions outside of FiddlePiddle. Seller will provide you with the tracking number directly (24-72 hours usually). Always check your spam folder.