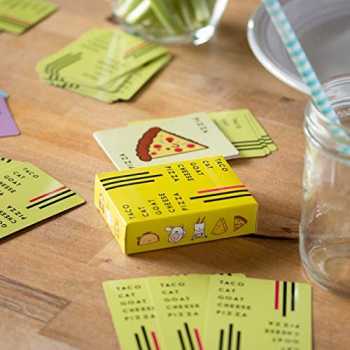 Taco Cat Goat Cheese Pizza
Convenient take anywhere size game. Fast paced laugh out loud fun for any get together. Perfect for all-ages. Takes only a minute to learn and gameplay lasts for about 10 to 15 minutes.

ATTENTION
Please ask the seller any questions you may have before purchasing. Never conduct transactions outside of FiddlePiddle. Seller will provide you with the tracking number directly (24-72 hours usually). Always check your spam folder.