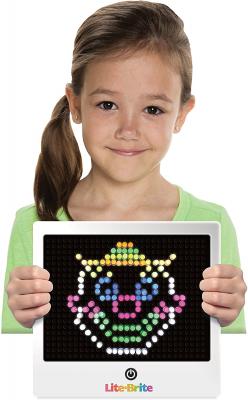 Basic Fun Lite-Brite Ultimate Classic Retro and Vintage Toy
Updated Lite-Brite Ultimate Classic is now brighter then ever with a bigger screen and more pegs! Screen measures 8.125" W x 6.875" H. Includes more than 200 colorful, round, 1" long pegs. Inspires creativity and helps develop fine motor skills & hand-eye coordination!

ATTENTION
Please ask the seller any questions you may have before purchasing. Never conduct transactions outside of FiddlePiddle. Seller will provide you with the tracking number directly (24-72 hours usually). Always check your spam folder.