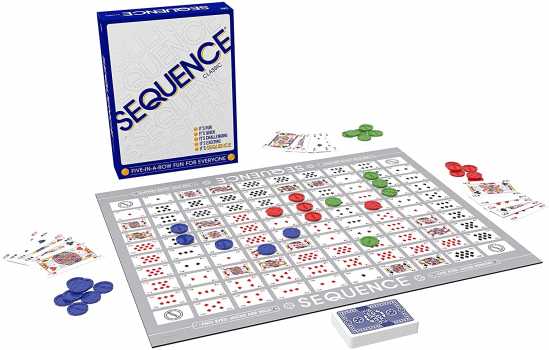 SEQUENCE Game with Folding Board, Cards and Chips
Easy enough for children, challenging for adults! Exciting gameplay develops STEM skills like strategy. For 2-12 players, ages 7 and up. Each player or team tries to score the required number of five-card SEQUENCES before their opponents.

ATTENTION
Please ask the seller any questions you may have before purchasing. Never conduct transactions outside of FiddlePiddle. Seller will provide you with the tracking number directly (24-72 hours usually). Always check your spam folder.