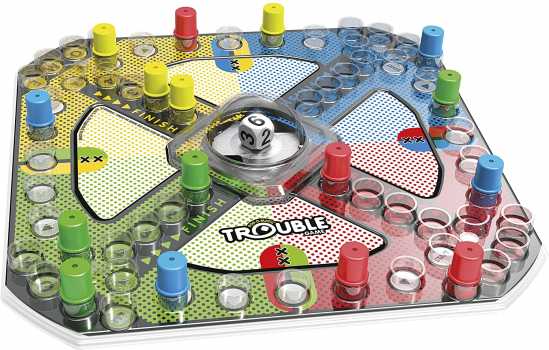 Trouble Board Game for Kids Ages 5 and Up 2-4 Players
The game instructions include options for playing the classic Trouble game or using Power Up Spaces. The iconic Pop-o-Matic die roller bubble is fun to press, and it keeps the die from getting lost. Just 2 players are needed to play the Trouble board game; engages kids ages 5 and up.

ATTENTION
Please ask the seller any questions you may have before purchasing. Never conduct transactions outside of FiddlePiddle. Seller will provide you with the tracking number directly (24-72 hours usually). Always check your spam folder.