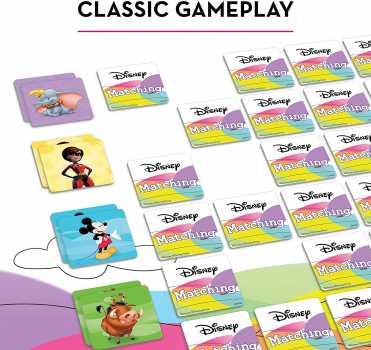 Wonder Forge Disney Classic Characters Matching Game
Disney Classic Matching Game comes with 72 tiles and instructions. Enjoy fun pictures of all your favorite Classic Disney characters, including Mickey Mouse, Minnie, Dumbo, The Incredibles, Donald Duck, Goofy, Timon and Pumba, Tinkerbell, Buzz Lightyear and many more!

ATTENTION
Please ask the seller any questions you may have before purchasing. Never conduct transactions outside of FiddlePiddle. Seller will provide you with the tracking number directly (24-72 hours usually). Always check your spam folder.