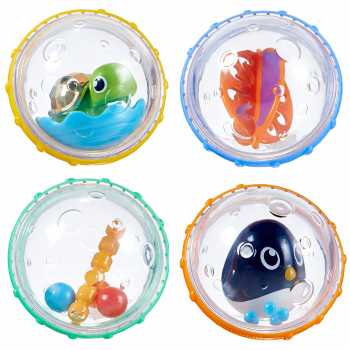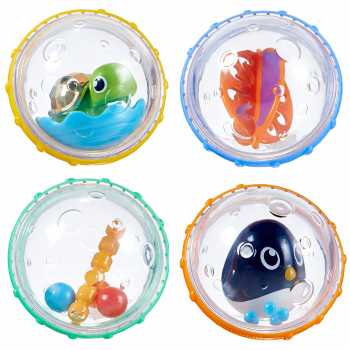 Munchkin Float and Play Bubbles Bath Toy, 4 Count
Includes 2 fun characters and 2 whirly toys that spin and rattle. Each bubble helps stimulate baby's sense of sight, hearing, and touch. Textured rings move freely around the bubbles. Bubbles float in water. 4 plus months.

ATTENTION
Please ask the seller any questions you may have before purchasing. Never conduct transactions outside of FiddlePiddle. Seller will provide you with the tracking number directly (24-72 hours usually). Always check your spam folder.