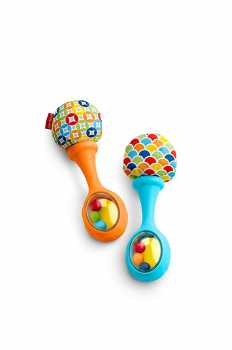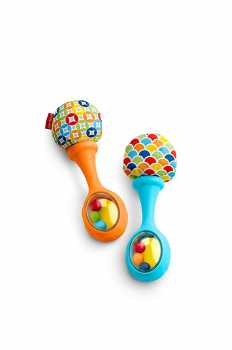 Fisher-Price Rattle 'n Rock Maracas, Blue/Orange
Includes 2 toy maracas. Colorful beads make fun rattle sounds when shaken. All that grasping and rattling gives your baby's gross motor skills a great workout. Sized just right for little hands to grasp and shake.

ATTENTION
Please ask the seller any questions you may have before purchasing. Never conduct transactions outside of FiddlePiddle. Seller will provide you with the tracking number directly (24-72 hours usually). Always check your spam folder.