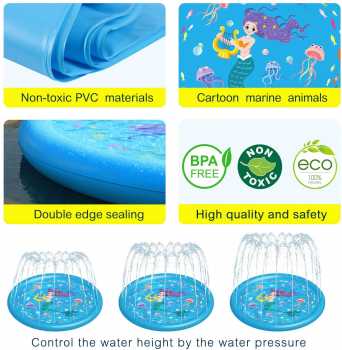 HITOP Kids Sprinklers for Outside, Splash Pad Pool 3-in-1
This 60-inch super sprinkler pad would be a perfect toy for families and friends to have fun together! Shallow design makes it safe for all age-groups! Made of environmental PVC BPA Free material & CPC certified which guarantees this will last for years!

ATTENTION
Please ask the seller any questions you may have before purchasing. Never conduct transactions outside of FiddlePiddle. Seller will provide you with the tracking number directly (24-72 hours usually). Always check your spam folder.