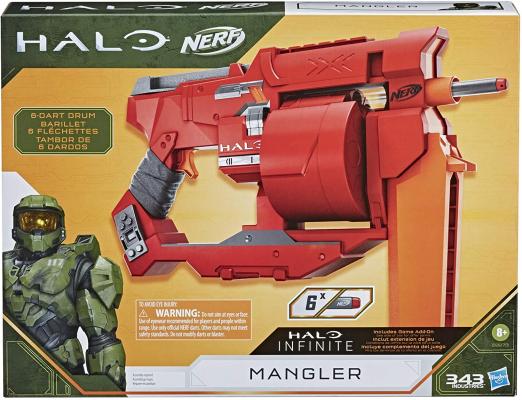 NERF Halo Mangler Dart Blaster - Pull-Back Priming Handle, Rotating 6-Dart Drum
6-DART DRUM AND PULL-BACK PRIMING HANDLE: Pull back the handle to prime the blaster and press the trigger to blast a dart from the drum. Prime and press the trigger again to fire another dart.

ATTENTION
Please ask the seller any questions you may have before purchasing. Never conduct transactions outside of FiddlePiddle. Seller will provide you with the tracking number directly (24-72 hours usually). Always check your spam folder.