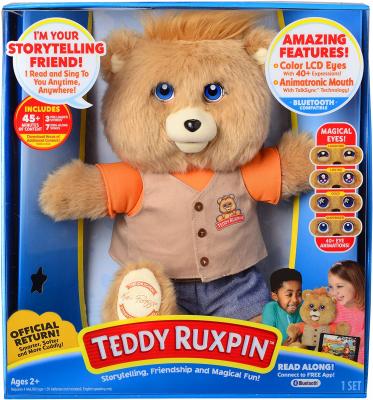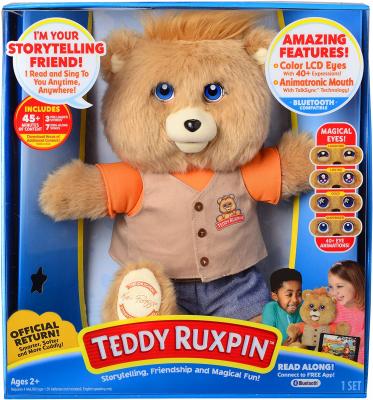 Teddy Ruxpin - Official Return of the Storytime
Teddy Ruxpin is back – smart, innovative, cuddly, and more magical than ever! Families will love his advanced features! Includes color LCD eyes with over 40 animations! Eye mask included in pocket of Teddy's vest. Features an animatronic mouth that syncs to his speech!

ATTENTION
Please ask the seller any questions you may have before purchasing. Never conduct transactions outside of FiddlePiddle. Seller will provide you with the tracking number directly (24-72 hours usually). Always check your spam folder.