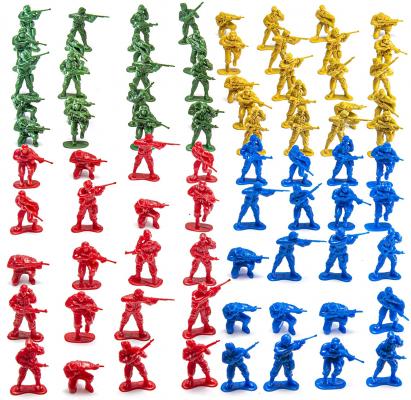 JaxoJoy 200-Piece Army Men Military Set - Cool Mini Action Figure Play Set w/ Soldiers, Vehicles, Aircraft & Boats
200-Piece Set. With 200 pieces in all, the action-packed JaxoJoy Military Set includes multiple army men, a variety of vehicles, forts, barricades, tents and other accessories to keep children engaged for hours with no end.

ATTENTION
Please ask the seller any questions you may have before purchasing. Never conduct transactions outside of FiddlePiddle. Seller will provide you with the tracking number directly (24-72 hours usually). Always check your spam folder.