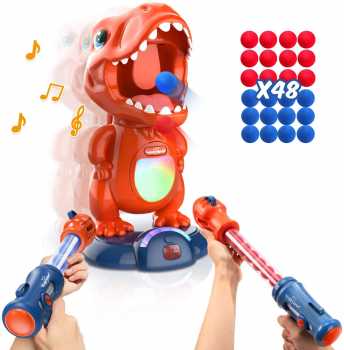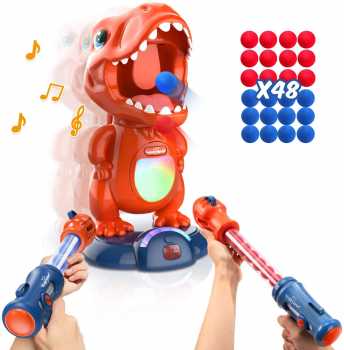 Movable Dinosaur Shooting Toy
Equipped with 1 dinosaur shooting target, 48 foam balls, 2 air pump gun, this dinosaur toy not only can be used as a collection but also kids could use it as a toy foam guns. Digital LCD records score. When the bubble ball into the hungry dinosaur's tongue, it will sound and count 1 point.

ATTENTION
Please ask the seller any questions you may have before purchasing. Never conduct transactions outside of FiddlePiddle. Seller will provide you with the tracking number directly (24-72 hours usually). Always check your spam folder.