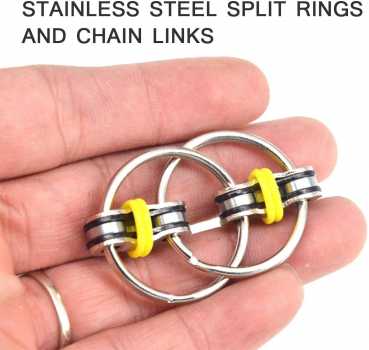 CaLeQi Flippy Chain Fidget Toy
Smooth rolling & twisting movement for quiet and discrete fidgeting. Durable silicone rings & rust resistant parts ensure this fidget will be long lasting. Size:5*3cm/1.95*1.15-inch, Color: red, yellow, black.

ATTENTION
Please ask the seller any questions you may have before purchasing. Never conduct transactions outside of FiddlePiddle. Seller will provide you with the tracking number directly (24-72 hours usually). Always check your spam folder.