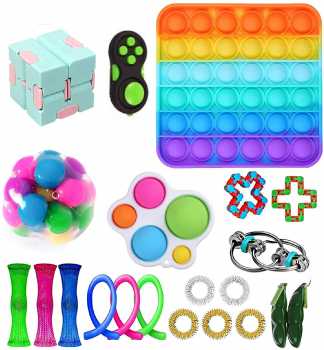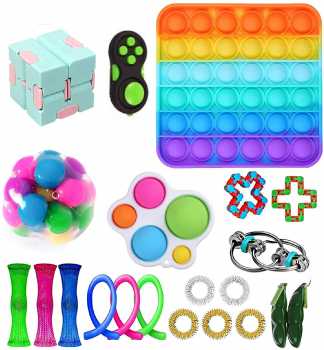 LWXQWDS Fidget Toy Set Fidget Pack Sensory
All sensory toys are made of high quality organic silicon, food grade stainless steel, 100% non-toxic and environmentally friendly. The toy is the perfect way to relieve stress - the sensory attitude toy can be held in the palm of your hand. This is a fun way to keep your brain focused and busy.

ATTENTION
Please ask the seller any questions you may have before purchasing. Never conduct transactions outside of FiddlePiddle. Seller will provide you with the tracking number directly (24-72 hours usually). Always check your spam folder.