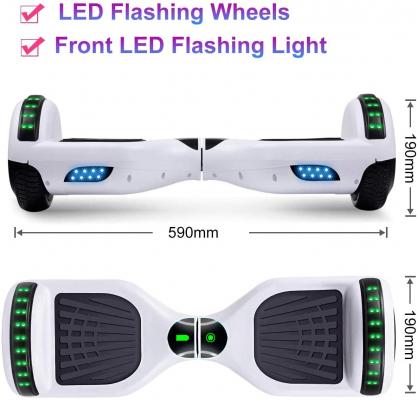 SISIGAD Hoverboard, with Bluetooth and Colorful Lights Self Balancing Scooter
Unique LED & Bluetooth - built-in wireless speaker can be easily connected to portable devices in second, just enjoy your favorite music or books without wearing headphones. Self-Balancing control system - Full of technology and easy to learn for beginners and amateurs.

ATTENTION
Please ask the seller any questions you may have before purchasing. Never conduct transactions outside of FiddlePiddle. Seller will provide you with the tracking number directly (24-72 hours usually). Always check your spam folder.