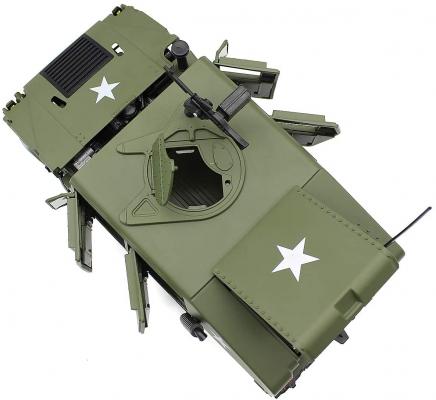 Fisca 1/18 Scale Model Car Metal Diecast Military Armored Vehicle Battlefield Truck
1:18 scale, dimensions: 10.2 * 4.5 * 3.9 inches, weight: 2 pounds. Diecast model vehicle, metal car body, plastic accessories, rubber tires. The 4 side doors, the sunroof, the door of trunk and the hood can be opened.

ATTENTION
Please ask the seller any questions you may have before purchasing. Never conduct transactions outside of FiddlePiddle. Seller will provide you with the tracking number directly (24-72 hours usually). Always check your spam folder.