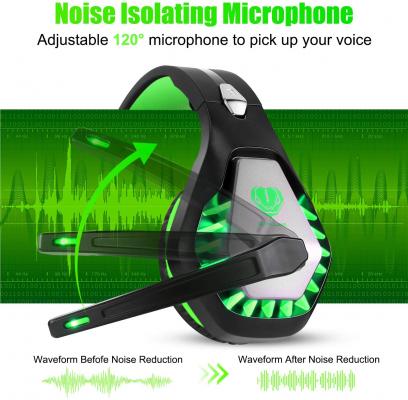 Pacrate Gaming Headset with Microphone
Our Pacrate Gaming Headset works great with PS4, PS5,PS4 Pro/Slim, Xbox One, Xbox One X controller, Switch/3DS, PSP, PC, Laptop, Computer, Tablet, mobile phone and most other devices with 3.5 mm audio jack.

ATTENTION
Please ask the seller any questions you may have before purchasing. Never conduct transactions outside of FiddlePiddle. Seller will provide you with the tracking number directly (24-72 hours usually). Always check your spam folder.